Logging in the application requires a secure password. This password keeps the information safe. For this reason the password and account may never be shared with others. Keep the password safe!
If you wish to get a new password or change the current one, follow the next options.
Getting a new password
After a few days your password will expire. When this happens, you must request a new password. The same action can be used to get a new password when you have forgotten your current password. There is a very simple way to request a new password automatically.
Go to the login page of Connexys, app.connexys.nl
Fill in the Company name and Username.
Click on the button 'Request new password'
The application will send you a new password as fast as possible. This may take up to 5 minutes.
If you have also forgotten your username, please contact your local Connexys Administrator or call our Customer Service team, +31 10 4980 988.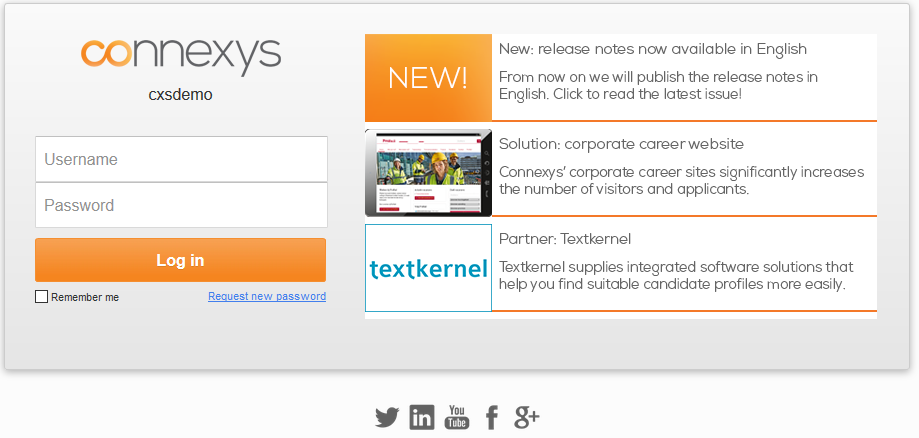 Changing an existing password
The password created by the application are, most of the time, really hard to remember. It is really easy to change a password you can remember more easily.
Login the application
Click on 'Settings' at the top right of the screen
Click on 'Change password'
Fill in the old password and create a new password.
Click on 'Save'
Note! A password most meet our security policy
Minimum of 8 characters
Minimum of 1 lowercase
Minimum of 1 uppercase
Minimum of 1 number
The password change is in effect immediately. This new password can be used for the next 90 days.

Frequently asked questions
Question: This 90 day term, can it be changed?
Answer: Yes, you can request a change. We advise to keep it at 90 days for the safety of the application. The term can be changed in a longer or shorter duration.
Question: Is it possible to change the security policy with the password aspects?
Answer: Currently, this is not possible.
Question: Is it possible to not use a password at all?
Answer: Yes, but this is only available in combination with SSO.